Hidra bathroom furniture is modular, i.e. many different mutually compatible elements can be combined into a design best suited for users' needs. 

Main furniture elements produced in various versions and sizes include cabinets with basins and mirrors with lights , with or without shelves.

Lateral verticals represent additional elements for furniture combining.

Standard widths of basic elements (cabinets and mirrors) range from 55cm to 110cm.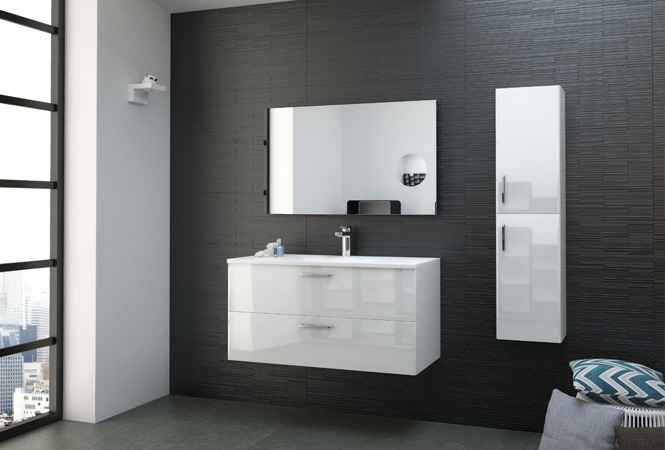 Front sheets (doors) are made from medium density fiberboard (MDF) and are additionally protected with polyurethane of shiny color, i.e. special thermoforming foil. Corpus is made from melamine faced chipboard and is protected by polyurethane shiny color. Purposely designed basins are made from cast marble or ceramics. Mirrors are 4mm wide and they are specially processed ("kp processing"). Mirrors are equipped with one or more low voltage halogen light bulbs (50W-12V), with an electronic transformer, a switch, and a socket for 220V. Verticals can be equipped with metal laminated laundry baskets, with upper door made from MDF or 5 mm deep sandblasted glass.