Shower cabins and screens
Not only is showering one of the basic hygienic needs, but it also represents relaxation and daily stress release method.

Enjoy your intimacy and arrange it according to your wishes! Learn about different systems, models, designs and characteristics of our custom-made shower cabins!

Why to be restrained by the size of your bathroom and ready-made shower cabins? We produce custom-made shower cabins, with modern design, of the highest quality, with anti-plaque furnish for easy maintenance, and well-suited for each and every buyers' request and wish including servicing, spare parts and affordable prices.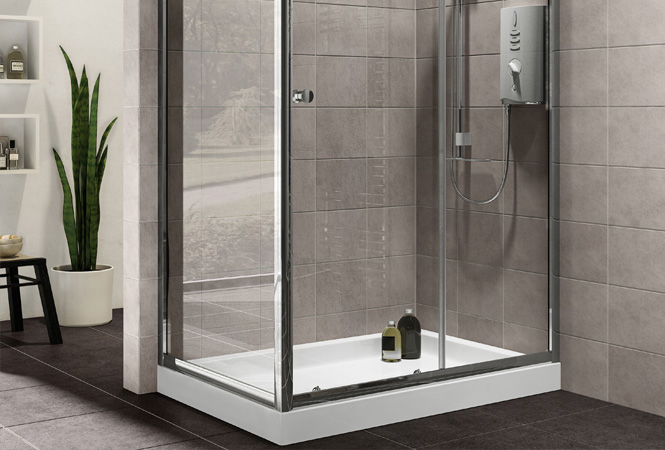 We install high quality brass bands being chromimum-plated with special technology in order to achieve perfect performance and durability or, depending on the model, we use stainless steel of the highest class. According to the opening type, there are fixed shower cabins (immovable glass panels preventing water flow and spattering around the bathroom) and shower cabins with sliding or pivoting opening.

Shower cabins and bathtub screens are made from patented white-laminated aluminium profiles or aluminium-anodized profiles. 

Fillings of cabins and screens are made from semitransparent polyester sheets with special texture diminishing water traces, i.e. limescale. Fiillings can be made of semicarbonate (3mm) or toughened glass. High-quality gaskets, including magnetic gasket strips on doors prevent any kind of water penetration. Sliding doors are with castors so moving them requires minimum force. Cabins and screens are mostly made according to standard dimensions, but custom-made designs are also available (dimensions and colors of profiles). In case of smaller dimensions (below 80 cm), we produce special types of shower cabins made from reduced profiles with double overlapping doors so the entrance to the cabin is widen to the two thirds of the cabin width. For specific needs, these cabins and screens from reduced aluminium profiles can be produced in the maximum size requested by the buyer.