Shower trays are made from sanitary antibacterial and UV resistant acrylic of the highest quality. Lower side of shower trays is specially reinforced.
As a rule, shower trays are delivered as a set together with specially galvanized metal bases and acrylic sidebands, but in cases of construction bult-in shower trays could also be delivered without them. Shower trays could also be ordered in a set with shower cabins. A wide selection of specially shaped shower trays with increased depth – deep shower trays is also available.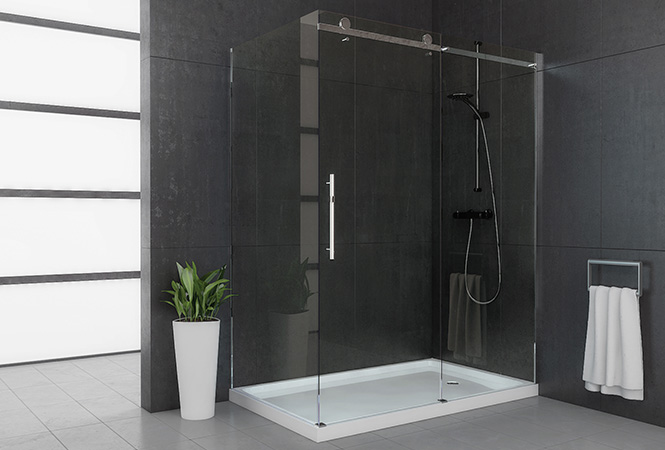 Shower trays with enlarged mouth for drainage (Ø 90 mm) are made in multiiple shapes and sizes. These shower trays are distinctive due to the fact that shower trays and sideway sheets are made from one piece. Shower trays are particularly reinforced from below therefore can be installed directly onto the bathroom floor.

Alfa shower trays are characterized by outstanding design and are produced in a wide range of dimensions. This group of shower trays consists of a shower tray itself, sideway sheets and a pedestal. Shower trays and sideway sheets are made from UV resistant sanitary acrylic sheets of the highest quality. Shower trays are reinforced by polyester composite.